The Kenya ICT Action Network (KICTANet) acknowledges the importance of Critical Infrastructure bill on the enabling role of Information Communications Technology in the economy. It therefore welcomed call for public input and made submissions to the ICT Authority.
The network emphasized the dynamism of ICT and its permeation into the different sectors of the economy calls for specialized attention in its regulation. ICT infrastructure does not only affect other critical infrastructures like power, water -as services are now automated- it is also a major tool for national security. Therefore the bill should address issues on management; levels of approvals, change in management, and regulations and capacities at the county levels.
KICTANet also highlighted that the protection of critical infrastructure may be better managed under regulations rather than Bills/Acts. This is because in the fast changing world of IT, what is critical today may not be tomorrow and vice versa. Who would have known five years ago that M-PESA would move beyond just sending money, to becoming a lifestyle for millions of Kenyans aka a critical infrastructure? You don't manage such issues through hard-wired Acts, but through Regulation. The submission further proposed that the ministry should consider amending the KICA Act 2013 as an alternative for managing critical infrastructure through regulation, as opposed to legislation.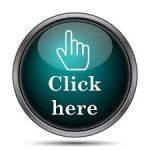 for the full submission