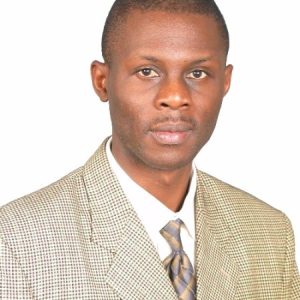 This question popped up a while back in one of my computer networking classes. Is the Kenya Educational Network, commonly known as KENET, just another one of Kenya's many Internet Service Providers (ISPs)?
The answer to this question is not so obvious. Still, it is super important to understand the role and functions of what is globally known as National Research and Educational Networks (NRENs) – of which KENET is one of the few successful ones in Africa.
The other notable ones are the Egyptian, South African, Senegalese and Nigerian Educational networks. But what exactly makes these educational networks different from your regular, commercial internet service providers (ISPs)?
Much documented research demonstrates the value of NRENs, but I wish to speak for the case of Multimedia University and its corresponding Kenyan National Research and Educational Network, KENET.
The Case for KCCT, now Multimedia University.
Twenty-two years ago (1999), I had just joined KCCT (pre-cursor) of the Multimedia University of Kenya, a teaching facility for graduate telecom engineers for the then-national telecommunication monopoly provider – now known as Telkom Kenya.
Whereas there was internet access on campus – it was in selected 'big' offices, each subscribed to different  ISPs. The student's side of the business was off-the-internet to limit the monthly payments going to the different ISPs supplying the five or so 'big' offices.
KENET was about to change that forever, just a few months old.
Using some seed funding from USAID, the then-acting CEO of KENET, Eng. Victor Kyalo came personally to install and configure the first internet device (router) that connected KCCT to the internet through the new NREN, KENET.
With that single connection, we disabled our monthly subscriptions to the various ISPs and enjoyed a temporary, two-year, free ride to the internet superhighway.
Developing internal infrastructure and capacity
During that period, we realised that the 'internal' infrastructure, commonly known as the Local Area Network (LAN), was old and very limited to the administration and computer departments.
Through the KENET US partner, from Oregon University, the Network Startup Resource Center (NSRC), KCCT, and other tertiary institutions received new equipment and technical training in the US for design,  deployment, expanding and maintaining the local area network across campus.
This is one of the key things that make NRENs different from ISPs. No ISP will ever train or build internal technical capacity for your internal staff for free. To date, KENET continues to offer this free or subsidised training to support, secure and maintain internal digital infrastructure for many tertiary institutions.
Back to the KCCT story.
After the two-year grace period was over, KCCT management was asked to pay for the subsidised KENET internet services. Of course, there were delays and resistance given the usual contestation over what is the priority given limited budgets. However, once the general students and staff had tasted and felt the power and value of the internet, the debate had to move over to which provider would be most affordable.
Turns out it had to be the NREN, KENET
Economies of Scale & Education Related services
By consolidating several tertiary institutions' bandwidth demand, KENET could procure internet connectivity in the global market and pass the benefits to its member institutions at the most competitive market price.
On top of that, KENET offers useful and critical additional educational services that would come at a cost in a commercial setup. These include free eLearning facilities and high-speed connectivity to other global NRENs like the EU GEANT or regional ones like the West African WACREN or East & South African UbuntuNet.
What this means is that researchers belonging to the various educational networks across the globe can collaborate on intensive, high-bandwidth consuming research such as sharing genetic code type of research – without introducing bottlenecks on their regular internet access since that specialise research will be provided with its own, specially dedicate internet highway at no extra cost.
Additionally, guest lecturers across the collaborating NRENs would enjoy the same internet access using the same credentials they would use in their home countries, courtesy of a facility known as EduRoam.
I do hope the difference between a National Research & Education Network (NRENs) and an ISP is now clearer.  If not, you can loosely say the difference is like the one you would get between your organisational SACCO and that of a Commercial Bank.
John Walubengo is an ICT Lecturer and Consultant. @jwalu