Feedback to the IGF Host and the Multistakeholder Advisory Group
I have always wondered what it would be like to travel internationally as someone with a hearing impairment. My concern has always been whether the passport control and security checks at the exit and entry points would be accessible. 
The worry was that any possible miscommunication might land me in hot water. But experience travelling to the 17th Global Internet Governance Forum IGF held in Addis Ababa, Ethiopia, showed that the concerns were farfetched. Glad to have that one debunked. 
Communication is a Two-way Street
I checked in online since I didn't know what the physical check-in interaction at the airport would entail. I thought this must save time. 
Furthermore, I learned that communication is a two-way street. The immigration and health officials at the airport communicated what I was required to do at each point—so the responsibility to understand that wasn't mine to shoulder alone. Afterwards, it was a smooth flight to Bole international airport in Addis Ababa.
The Hospitality
I have never encountered such friendly folks as I did in my entire stay in Addis Ababa, Ethiopia. The hospitality is consistent, even outside the hotel. Nobody minded that sometimes they would have to repeat something.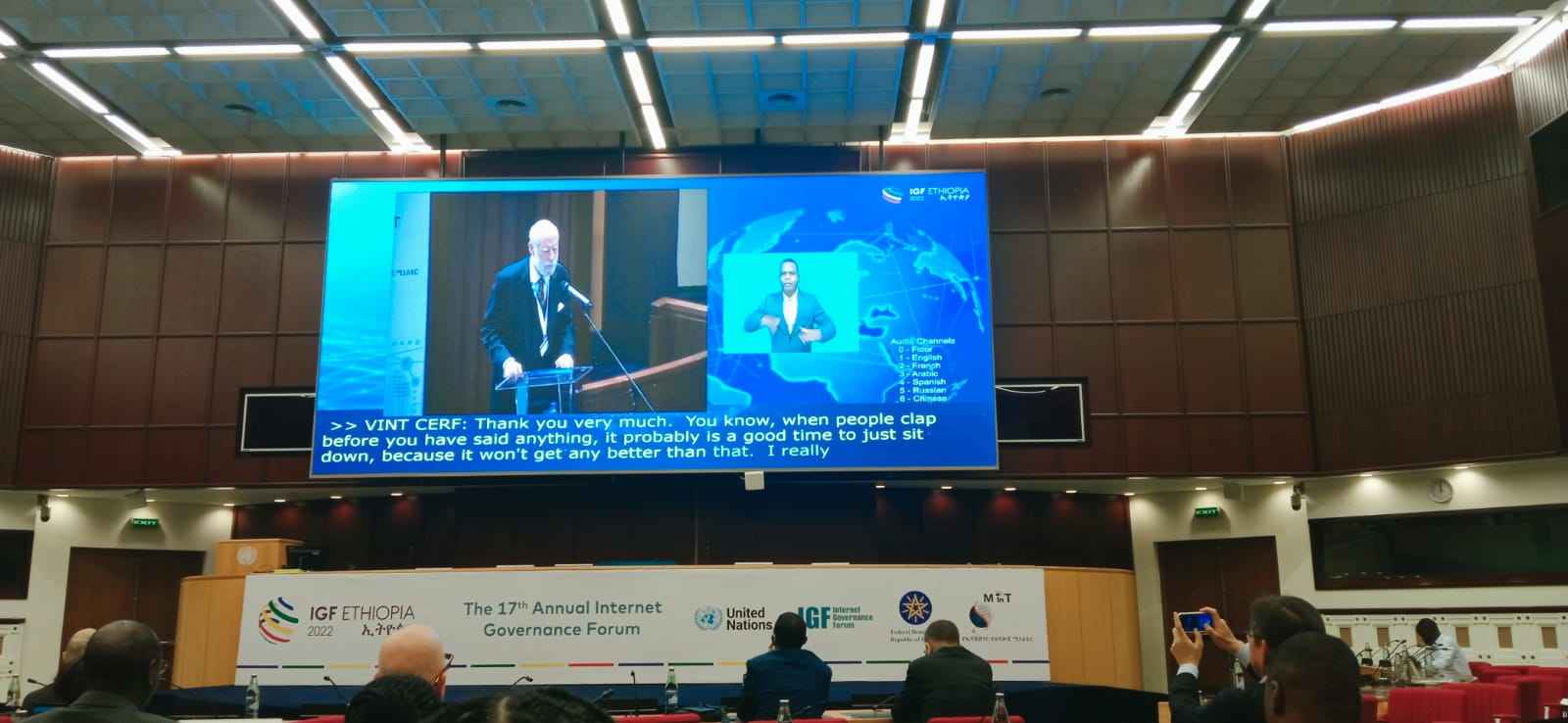 Auto-Transcriptions During The Forums Were Just Awesome
I walked into my first session armed with my live transcription app just in case the audio setup wasn't accessible. It was pleasant to find that the screen projections also had auto-transcriptions and a nice, good-quality audio setup.
I attended some sessions where the video live transcription took some time to "kick in." One time, there was neither video nor subtitles for speakers joining the forum online. I used my AI live captioning app in both instances to fill in the gap. 
The AI software (I use Otter) needs my device to be connected to the Internet to work, and the UN Secretariat provided stable Wi-Fi at the IGF venue.
I benefited tremendously from the sessions and participated in some discussions because the accessibility provisions were sufficient for me. 
The panellists' and attendees' depth of knowledge was a thing to behold. Read about some lessons learned at the IGF here.
There were repeated calls for digital inclusion and accessibility in both senses of the word at the IGF Open Summit.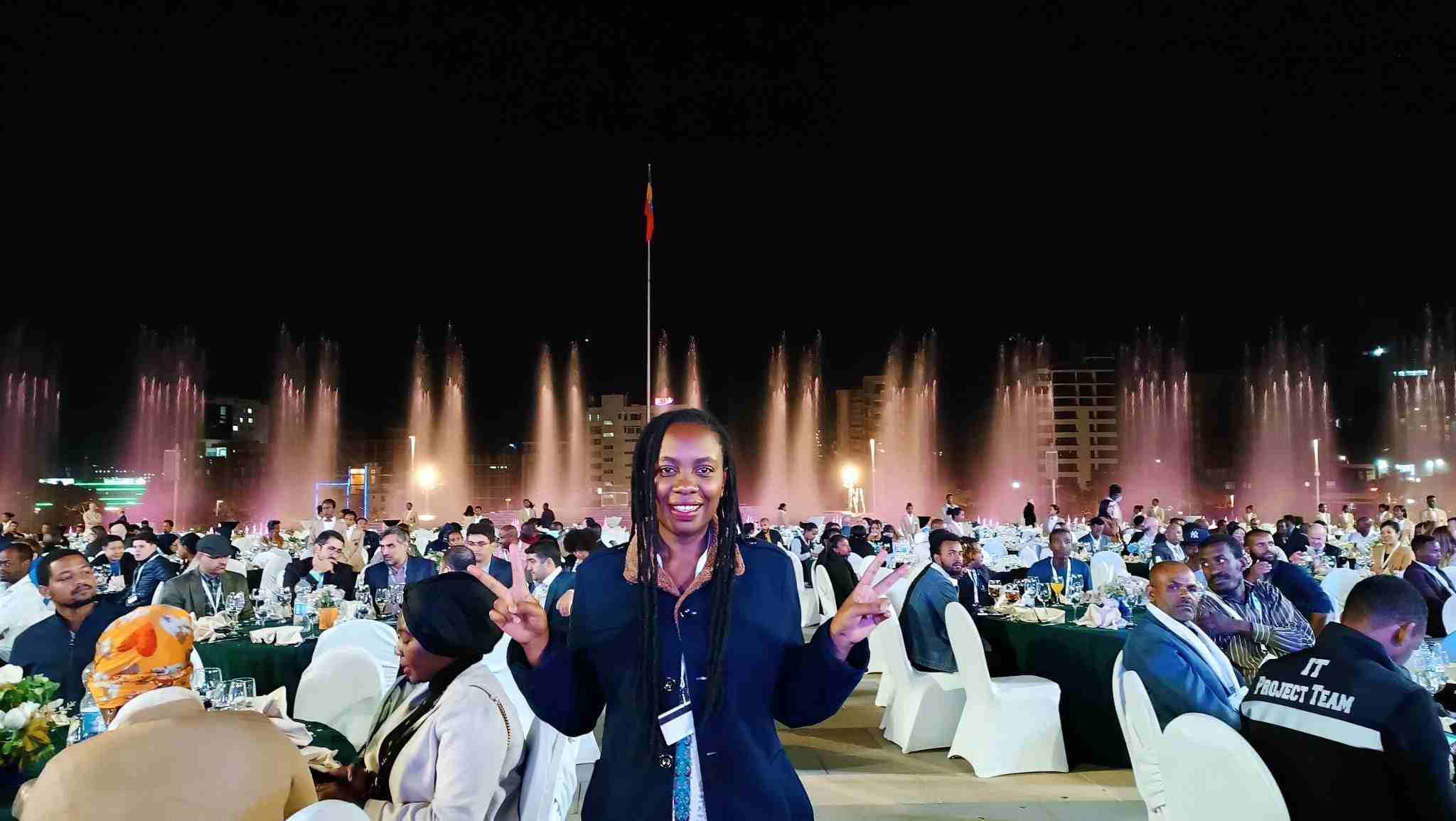 Social Events
The Ethiopian Government hosted a dinner and dance at Friendship park on day 1. I met ladies from Vietnam and Smart Cities, Kenya. The vibes were immaculate as we bopped to traditional Ethiopian tunes. One thing about hanging out with ladies is that the photo ops will be awesome. 
There were two other events held at Radisson Blu on day zero and day two that I attended. The Lawyers Hub African Legal Tech And Innovation Awards ceremony and the "Finding Diana" screening by Paradigm Initiative.
On Friday, my colleague Nicodemus and I went to Shiro Meda market to shop for the famous Ethiopian handmade clothes. While driving through the streets of Addis Ababa, I couldn't help noticing how clean and orderly the capital city is. Props to its urban planning department.
What Did I Take Away?
Gender and digital rights, cybersecurity, internet fragmentation, and meaningful access remain contemporary and urgent. There is goodwill for the advancement of e-government, cooperation on the Global Digital Compact, and community-oriented solutions in tech.
By the way, my exit from Ethiopia and entry back into Kenya? Smooth!
__________________________________________________
Florence attended the 17th IGF summit at Addis Ababa. She is an ICT Access and Equality Fellow for persons with disabilities. She wants to know if you are an a11y. @flo_ouma
2,628 total views, 4 views today