By Maria Nambuya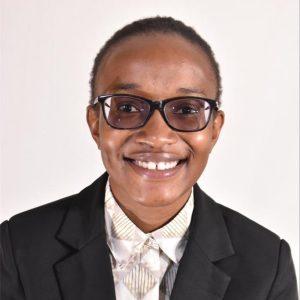 Age verification is a controversial subject regarding data privacy since it has attracted significant debate, particularly involving children or minors.
The main concern is who will ensure that the child has a safe online environment. Is it the parent's responsibility to ensure their child can use the internet securely, or does that responsibility fall on the platform owners?
The challenge primarily arises in the identification of internet users, as it necessitates the submission of personal information to verify their age, which may result in a violation of their right to privacy and data protection rights as any information fed into the system can easily be linked to the user's online activity.
The solution, however, is to allow your child's online use as education systems are turning digital, which would lead to a denial of the right to access information and other beneficial opportunities that the internet offers.
From the foregoing, there is a need to balance the right of a child to participate online with the need to protect them from online harm.
Unfortunately, Kenya has yet to embrace the reality of minors as active online users and therefore needs to design safe and secure systems for child use.
For instance, Safaricom has embraced this reality and is striving to involve children in the digital world by designing child-safe apps. M-PESA GO is one of them; it is a financial app for children aged 10 to 18. The app allows a child to gain financial literacy and the requisite knowledge to make appropriate financial decisions. The app, however, has restrictions, such as access to betting sites, that may negatively affect the child.
The protection of children should be a shared responsibility between the parents of a child and platform owners in that parents should limit their child's access to sensitive sites while platforms ensure that they put in place reasonable age verification structures based on six major principles: third-party intervention, standardization, simplicity, minimization, robustness, and proportionality.
The Communications Authority of Kenya (CAK) published draft industry guidelines in March 2022 on child online protection and safety that recognize the need to protect children online but at the same time protect their privacy and the right to participate online in a manner that is compliant with the principles of data protection.
The goal of the guideline is to ensure that all stakeholders involved in providing internet access to children work together to ensure that children have a safe online presence. The industry guidelines are based on eight major principles:
Enforcement of online children's rights: Children are entitled to the same fundamental rights and freedoms online as offline, including the right to privacy, access to information, and freedom of expression.
Joint responsibility in protecting children online includes all the participants in the internet ecosystem.
All stakeholders in the digital industry should work in cohesion to ensure a safe online environment for children.
The responsibility is to ensure that safe internet structures, which are respectful of digital child rights, are developed and deployed.
Protection of a child's right to privacy by design and by default.
Building systems that result in the empowerment of the consumer rather than their destruction
Putting in place mechanisms to ensure transparency and accountability, therefore promoting online safety.
Designing technology that promotes creative and productive use nurtures a child's ability to explore and innovate.
In conclusion, children should be allowed to fully participate in the digital arena and exercise all their digital rights, as the internet is a hub of information that they can immensely benefit from, age verification measures are reasonable but less intrusive to ensure the protection of the child while respecting their data protection rights.
RELATED:
_______________________________________________________________________
Ms.Maria Nambuya is a dedicated and innovative LLB candidate who is passionate about ICT law and advancing women in technology. She has expertise in conducting legal research and preparing legal documents. Twitter: @NambuyaMaria. LinkedIn: @Maria Nambuya