By Nicodemus Nyakundi
Users of digital technologies who wish to make the global information and communication space a safer, more credible, and inclusive place
In Kenya, women still face barriers to internet access, and for those who are online, cyber violence impacts their rights. Consequently, we must balance gender relations to have a secure and open internet experience.
Even though the balance may be fragile, we must begin somewhere. In the fight against Online Gender Based Violence (OGBV), we must be intentional and work towards a safe internet for everyone.
These were emphasised during a Community of Practice workshop to launch module 5 of the 'Digital Enquirer Kit (DEK)'.
KICTANet developed the module in partnership with the German development agency GIZ and the University of West Indies on a free learning app named atingi.
Ms Riva Jalipa, a Public Policy Analyst and Advocacy Strategist, took the participants through the discussion on gender relations and online safety. She insisted that everyone has a right to express themselves in whichever way and form they like.
Granted, tech is an enabler of the right to privacy because of increased anonymity and privacy. However, it has been observed that some of the users of new technologies have employed them to violate the autonomy & human dignity of others, particularly women #DataPrivacy4Women pic.twitter.com/S5f60H5Uh3

— KICTANet (@KICTANet) October 26, 2022
Ms Jalipa also reminded the attendees to always be aware of the forms of OGBV. "Everyone must understand that online trolling, defamation, cyber-stalking, body-shaming, hate speech, and other forms of cyberbullying are not targeted toward a single gender. It affects all, and we need a collective effort to fight it."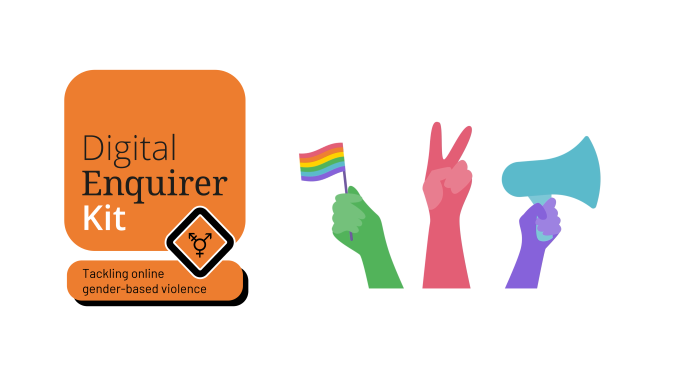 The e-learning module seeks to create awareness of online safety, capacity building, and empowering people to stand up against OGBV.
The course can be accessed on the Atingi learning platform. It is self-paced, with 6 modules:
Module 1: Identifying and Responding to Misinformation
Module 2: Verifying Online Information
Module 3: Documenting and Collaborating on Your Digital Enquiry
Module 4: Analyzing and Interpreting Your Findings
Module 5: Digital Safety for Wo*men
Module 6: Digital Enquirer Kit for Children and Youth
Once you register to the platform, click the Digital skills and Transformation tab, Digital Inquirer, and enrol.
The modules are also available in various languages, are user-friendly, and inclusive, and one can comfortably access the modules without much external assistance.
Nicodemus Nyakundi is an ICT Access and Equality Fellow for PwDs at KICTANet. He has a background in  Information Technology.